Please see our infographic here to find out how the Ship2Shred home office shredding service works.
Order – Fill – Post – Shred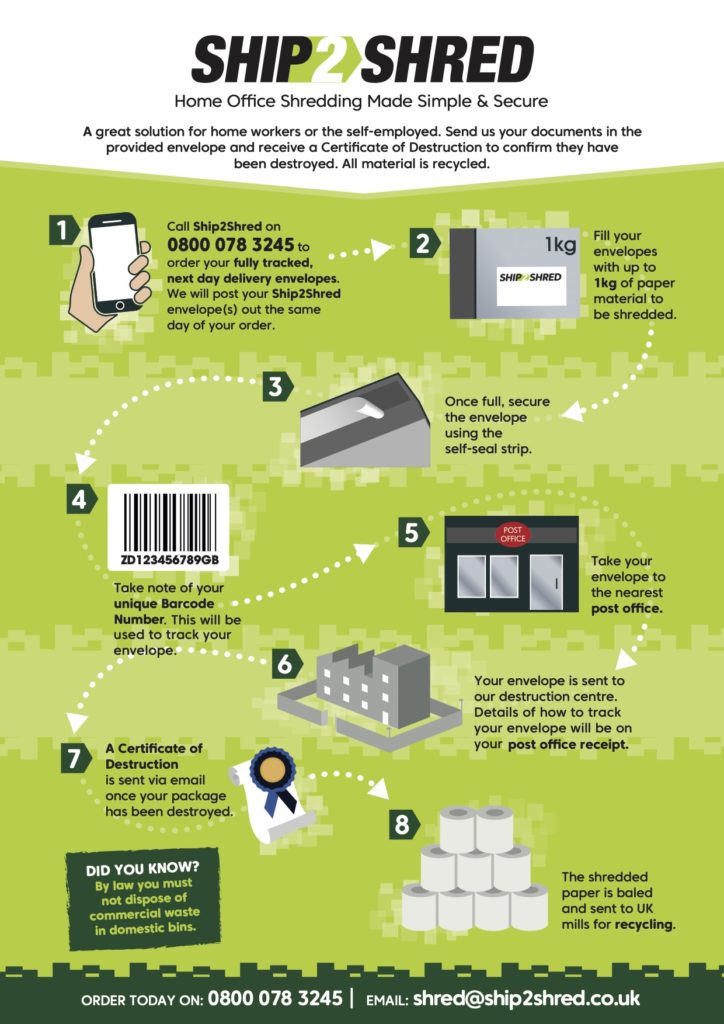 We are also happy to accept drop-offs to our Norwich-based destruction centre if you would rather deliver the envelopes to us yourself. Please just let us know when you will expect to arrive so we can get you booked in.
If you'd rather have the envelopes destroyed at your premises, or have larger volumes of confidential documents to destroy, please contact our parent company, Shred Station.